ORIGINS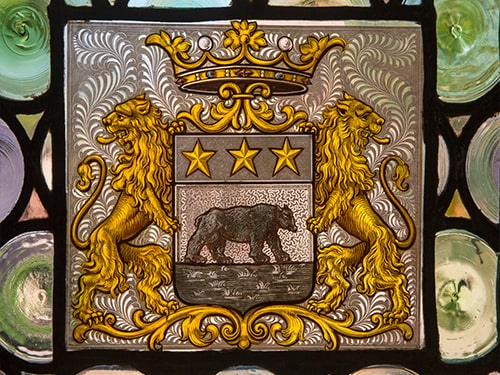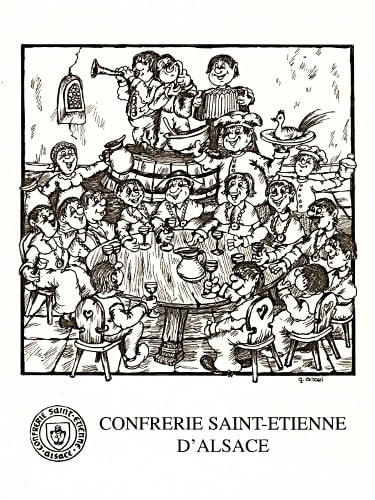 OUR STORY
The Confrérie Saint-Etienne, one of the oldest wine guilds in France, was founded in Ammerschwihr in 14th century to oversee the quality of local wines. Its annual banquet on 26th December (feast of St. Stephen/St. Etienne) became so famous that people began to refer to the "Saint-Etienne guild".
After a distinguished history, and like most craft guilds after the French Revolution, it went to sleep in 1848, but was revived in 1947 by Joseph Dreyer and a group of Alsace wine lovers. In 1973 the Confrérie bought the Château de Kientzheim, a 12th century castle rebuilt in 1563 by the celebrated Baron Lazare de Schwendi. The Château hosts the official chapters, theme tastings, wine education courses and other gastronomic events. It also houses the Alsace regional wine museum.
The Confrérie treasure is its specially-built Oenothèque (wine library), a unique collection of more than 60 000 bottles of Alsace wine dating back to 1834, and also one very special bottle of wine from 1472, donated by the Hospices de Strasbourg… ! Since its statutes were first established back in 1561, the role of
the Confrérie has always been to oversee and guarantee the quality of Alsace wines by awarding its official seal or "Sigille" to wines that are selected by blind tasting as "exceptional", and to promote Alsace wine and food culture in France and around the world in a non-commercial and impartial way.
Delegates in various countries around the world keep our overseas members in touch and organize local events. The Confrérie itself coordinates annual chapters in Belgium, Holland and Sweden and occasional chapters in several other countries in Europe like Germany, Ireland, Malta…
RULES & TRADITIONS
OFFICIALS 2022
DEGREES & DISTINCTIONS
OUR CONCILS